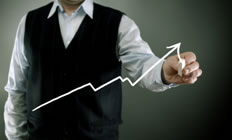 Quantitative Campaign Evaluation and Tracking
Measurement of a marketing activity's achievement versus its objectives, including:
- Advice on Benchmark levels
- Results amongst specific target audiences
- Comparison with key competitors / external benchmarks

All results are evaluated for statistical significance in order to maximise reliability of the data.

Clear output charts and single-page summaries make it easier for clients to use the results and for other partner organisations / agencies to understand and use the findings.

Studies can be carried out using mobile, online, telephone or face to face methodologies.