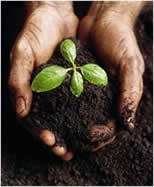 Early Stage Creative Development Research
This qualitative study is used to define how to translate brand strategy into effective communications - which expression of the brand message, which tone of voice and which emotional approach will be most likely to deliver the campaign objectives?
Very much comms-focused, this research takes place before the creative brief is finalised using communications concepts (advice is available on how to prepare these). It often follows NPD / brand strategy projects.
The study could also include a review of competitive and past campaigns, as well as a semiotic review to decode the sector communications.
The creative team are the key users of this type of study, which is designed to be stimulating, advisory, focusing, constructive and collaborative.
This type of research was developed by Sue Burden following research she conducted with ad agency creatives, asking them what kind of research they found most helpful.