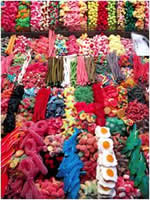 Media channel prioritisation research
Media channel prioritisation starts with an in-depth knowledge of the role of communications in the target audiences decision journey - how do they interact with the various communication opportunities / information interfaces available to them?

This research is usually conducted with respondents who have recently been through the relevant decision process, with qualitative focus groups or individual depth interviews. CSRC uses visual stimulus material to uncover the emotional states at various stages of the decision cycle.

Always initiated with a qualitative stage, it can also be followed with a quantitative stage if appropriate.

Media channel prioritisation is particularly useful before a new campaign planning phase; it should involve an integrated team of marketing, media agency and communications agencies.